COMBAT: Range of Products
Basic Fire-Fighting Products: Fire Extinguisher, Hose Reel, Hydrant Valve, Alarm Panel, Foam Pump, Cabinet, etc.
Active Fire-Fighting Systems: Fire Hose Reel Systems, Gas Suppression systems, Foam Systems, Wet & Dry Riser Systems, Deluge Systems, Dry Powder Systems, Big Flow Systems, etc.
Customized Fire Protection Solutions for any industries.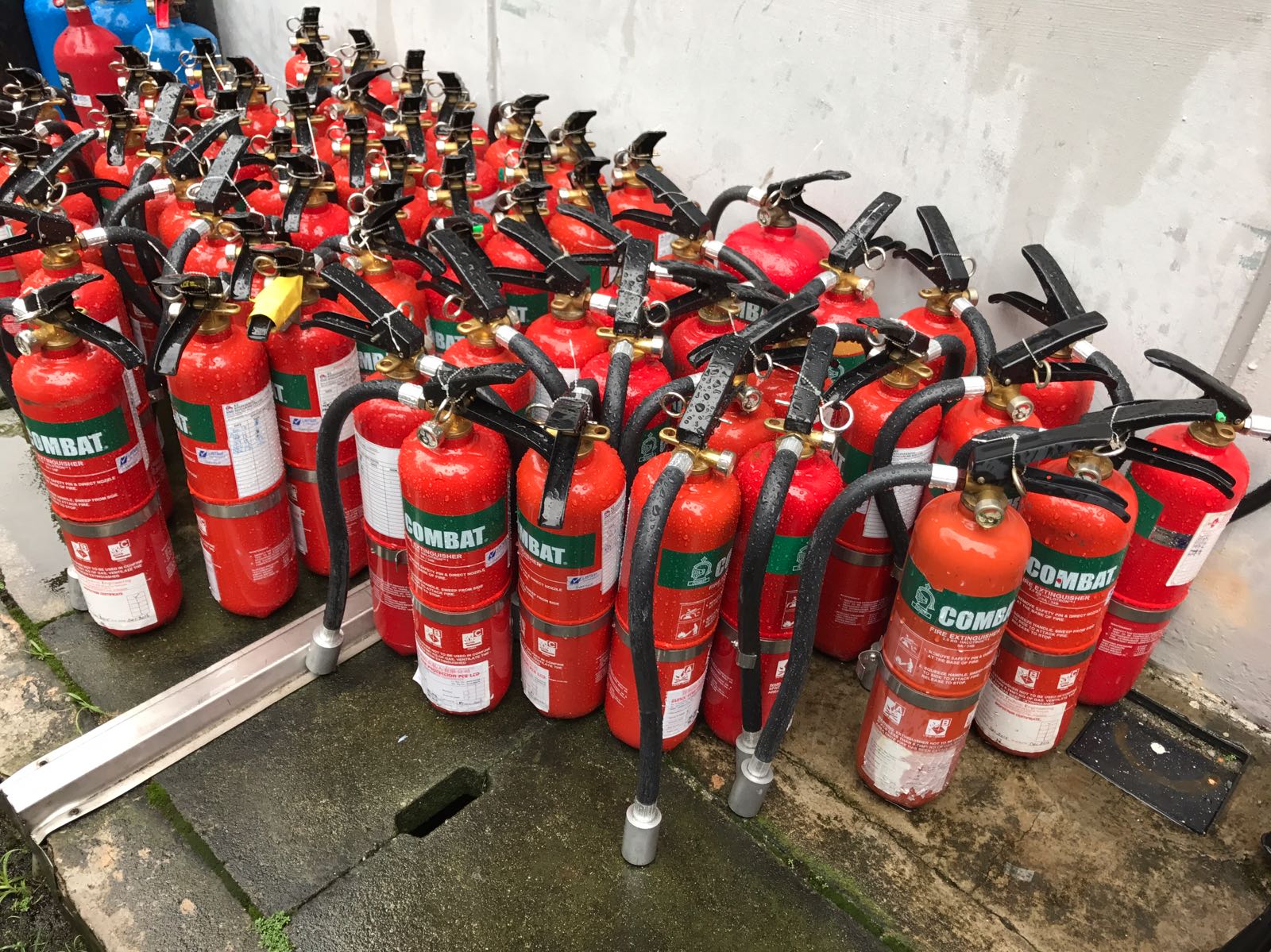 Need Help in Disposing Old Fire Extinguishers?
Because they are full of pressurized chemicals, fire extinguishers can't simply be thrown in the trash—you need to take certain steps to make sure it is safe.
Use extreme caution when handling older fire extinguishers and contact us for guidance on how to transport and dispose of them safely.