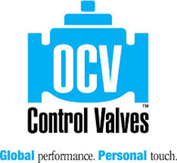 The company designs hydraulically-operated, diaphragm-actuated, automatic control valves. OCV's high quality control valves can be found throughout the world – whether it's a municipal water system in the US, an oil refinery in Russia or an irrigation system in Europe.
Located in Tulsa, Oklahoma, OCV Control Valves is a privately owned company. Founded more than 50 years ago, the company has over 50,000 square feet of manufacturing space – one of the most modern facilities in the country. This on-site facility allows the company to maintain top quality control for all of its valves. OCV also owns a coatings application company and facilities for engineering, administration, sales and support services staff.
Company Values
For more than 50 years, OCV Control Valves has maintained a family-like atmosphere in the workplace that goes hand in hand with family values.Company founder Tex Radford had a mission to produce a quality product in a quality work environment.Today his son and daughter continue that mission and uphold several important values both in the workplace and among their client base.
Integrity: Trustworthiness among customers as well as among company employees is key to building a successful company. OCV's staff believes you keep customers by treating them with respect.
Honesty: Being honest about what you can provide to the customer and following through on promises. It's this commitment to service that keeps customers coming back.
Fairness: It goes hand in hand with honesty. OCV provides fairness to their clients and fairness to their workers. That's why employees at OCV average more than 15 years of service with the company.