Media Coverage on Fire Safety Awareness Roadshow
July 27th, 2018 | News
[et_pb_section bb_built="1″][et_pb_row][et_pb_column type="4_4″][et_pb_text _builder_version="3.2.1″]
Fire Safety Awareness Roadshow at Vicom Sin Ming
Lingjack and Vicom have our first collaboration to provide a Fire Safety Awareness Roadshow at Vicom Sin Ming.
At the roadshow, you will be able to see live demo on extinguishing of car engine fire and kitchen fire. These two type of fires have been commonly seen on recently news. Due to hot weather and irregular servicing of vehicle, the vehicle engine tends to catch fire easily and will cause danger to your live and property. At home, due to negligent or overcharging of personal mobility device (PMD) and mobile phone, fire could easily occurs and cause live threatening situation to you and your family.
See below multi media coverage of our roadshow at Vicom Sin Ming.
Visit us at Vicom Sin Ming @ 385 Sin Ming Drive Singapore 575718. The roadshow will be available from 23rd July 2018 to 31st August 2018. Weekdays (Mon to Sat), 9:00am to 4:00pm.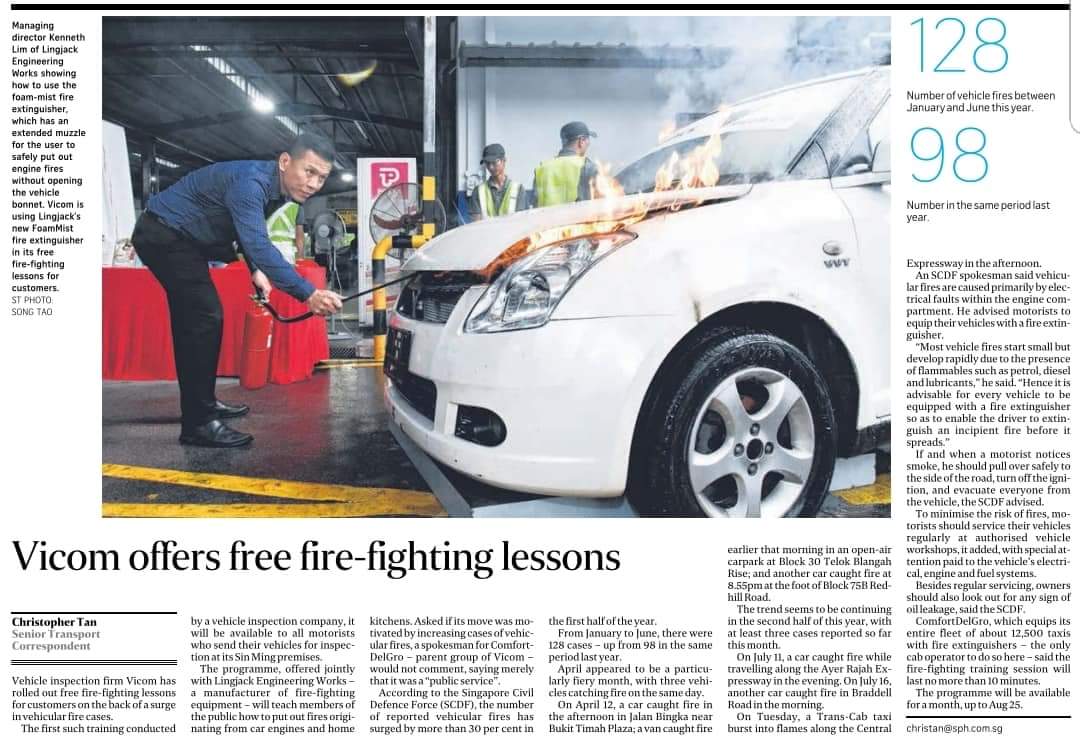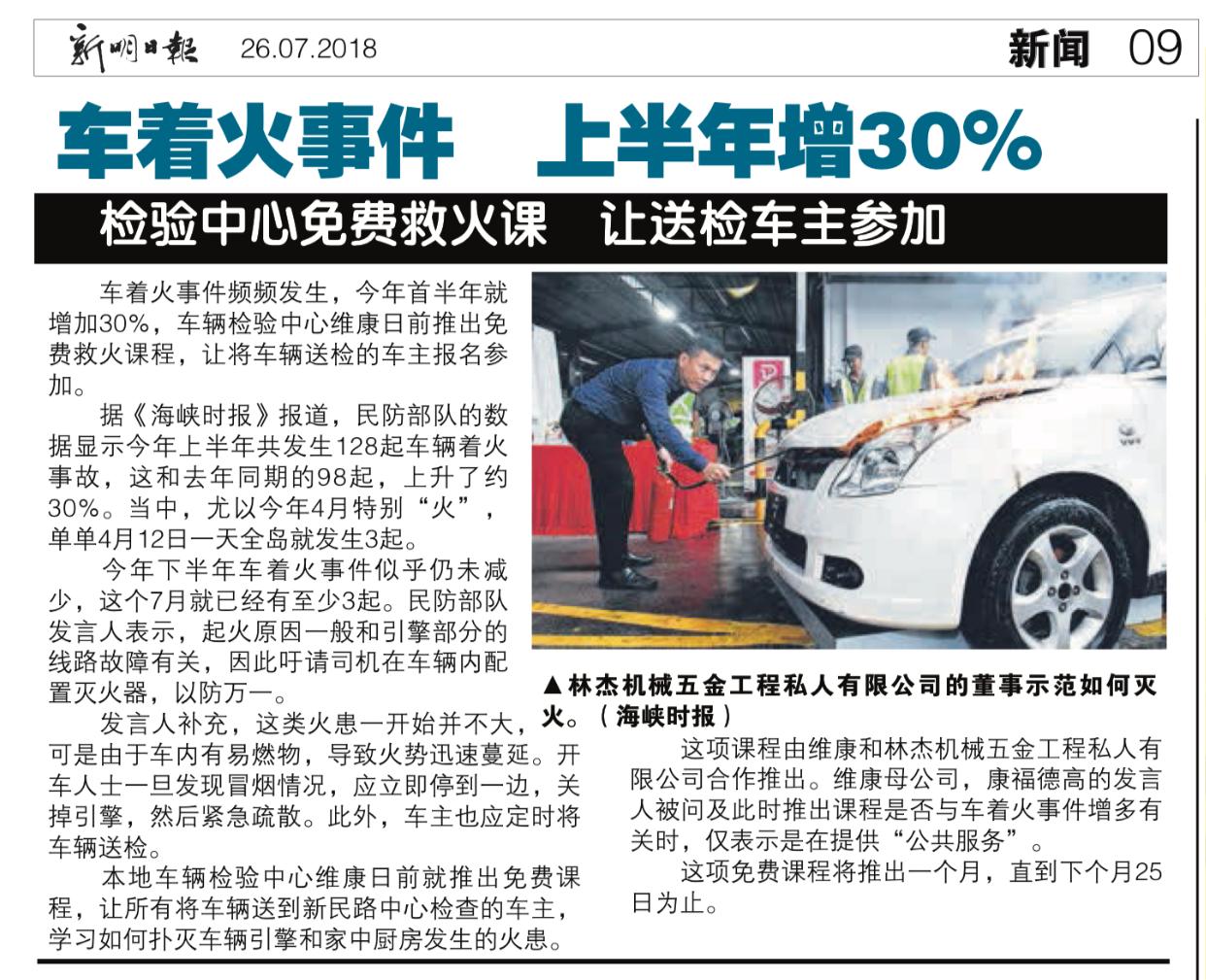 [/et_pb_text][/et_pb_column][/et_pb_row][/et_pb_section]