Straits Times : New tech keeps Lingjack on track
March 5th, 2020 | News
Read Straits Times article : New tech keeps Lingjack on track (PUBLISHED MAR 5, 2020, 4:00 AM SGT)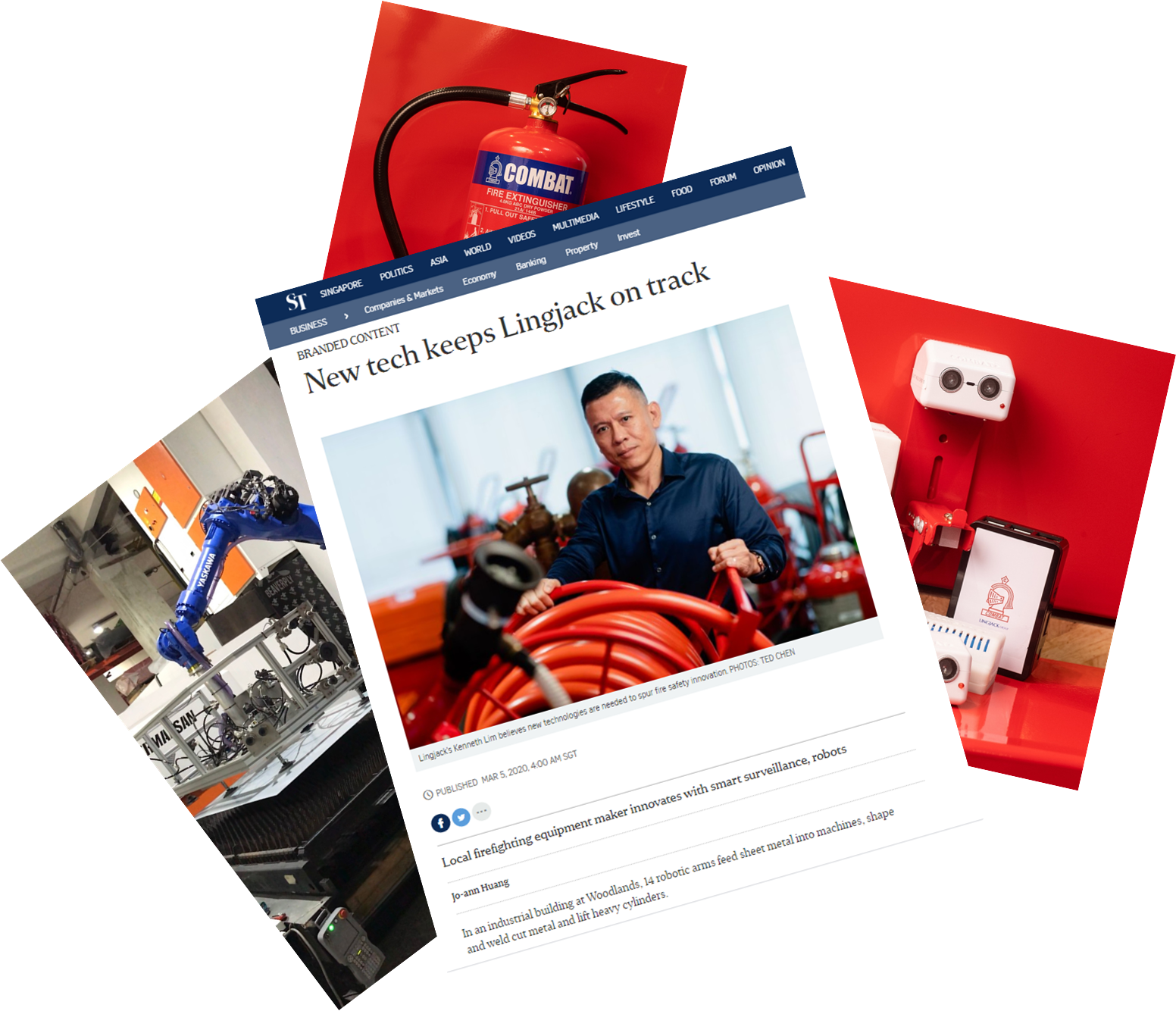 Local firefighting equipment manufacturer, LINGJACK innovates and expands its product portfolio to incorporate IoT, Cloud-based and Green firefighting technologies to improve safety and productivity for our customers.
With support from Enterprise Singapore, LINGJACK has developed an Internet of Things (IoT) platform last year to enable real-time checks on fire safety equipment in buildings.
The platform, also known as the "Fire Node", consists of a cloud-based dashboard and a wireless monitoring system with sensors attached to fire extinguishers, emergency doors and exit signage.
These sensors collect critical information such as working condition of fire-fighting equipment, escape access blockage and environment conditions (eg. air quality). This information is presented on a cloud-based dashboard, enabling owners or occupants of buildings to identify faults or maintenance issues quickly. The system also provides alarm management and automatic testings of critical equipment such as Emergency and Exit light. All these are done in a non-intrusive manner on existing equipment.
It promotes predictive maintenance ie. allows the optimisation of maintenance schedule and reduction of manual labour.
Find out more on Smart Wireless Monitoring and Control System on http://www.lingjack.com/newproducts/
About Lingjack Engineering Works Pte Ltd
LINGJACK Engineering, founded in 1971, is a Singapore-based manufacturer of Quality, Reliable and Innovative Fire Safety related products for the World. Its product range includes fire safety equipment like fire hose reels, hydrant valves and sprinklers etc. It has offices in four countries, with 100 employees and 600 clients worldwide.